Kogarah Tyrepower is open and working to ensure our customer and staff safety during the COVID-19 pandemic. Find out more
Pirelli Cinturato Tyres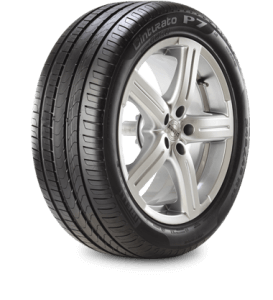 Kogarah Tyrepower is your source with Pirelli Cinturato tyres in Sydney.
Finding a high-performance tyre that delivers the right handling characteristics can be difficult. One of our go-to providers for the best tyres in the world is Pirelli. The Pirelli Cinturato tyre is among our favorites.
The Cinturato is designed for small and family vehicles, and sporty performance cars. It delivers balanced pressure distribution for improved handling on all surfaces, an optimized tread design to reduce road noise and increase comfort, improved steering response and cornering control, and better safety and control in aquaplaning situations.
Available in three models, it's easy to find the Cinturato that's right for you. The Cinturato P7 combines low rolling resistance and low noise with braking and handling performance. The P7 All Season adds better performance in wet or even snowy conditions. And the Cinturato P1 combines good control in wet and dry conditions with a comfortable ride.
Kogarah Tyrepower is the place to go for your Cinutrato tyres. We stock these and other Pirelli favorites in a variety of sizes, and offer award winning, 5 star service. Get the power of Australia's biggest independent!
But don't take our word for it. Listen to our customers!
"

I took the girls car to Kogarah Tyrepower to get front tyres put on and they recommended Pirelli P1. What an amazing tyre at a great price! Best service I've ever had in a tyre shop . It was so good I brought my car there a couple of days later. Great pricing, great staff and prompt work. The owner there is very knowledgeable and recommended I get Pirelli Dragon Sports for my 2015 WRX and I'll tell you now they are the best tyres I've ever used on a car. Minimal road noise and maximum grip even in the wet. I saved so much money as "Subaru" service wanted an arm and a leg for tyres. I recommend Tyrepower Kogarah to everyone. That's the only place I'll go from now on. Thanks again guys.

"
Come on down to Kogarah Tyrepower or give us a call today to speak with our Pirelli experts or reserve your new set of tyres! We look forward to serving you.