The all new Pirelli Scorpion range.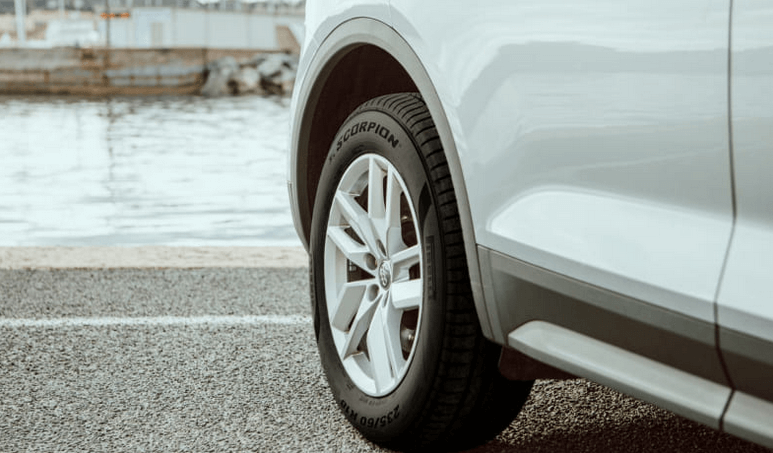 The all new Pirelli Scorpion range of premium tyres is setting some groundbreaking results, specifically in the SUV segment. The amount of SUV's produced each year is growing continuously and as more and more make the switch to pure electric or plug-in hybrids, tyres need to adapt to these changes in weight and driving characteristics.
Pirelli has 3 new Scorpion tyres set for release in Australia. The Scorpion name has been around for over 35 years and the Italian company argues these are their best yet! It was released in 1983 along with the Lamborghini LM002.
An all-terrain vehicle that was leaps ahead of its time. Lamborghnii, having already worked with Pirelli on a number of projects, needed a tyre that would be comfortable, strong and perform under immense power and weight that the LM002 would produce.
The Scorpion Summer, Scorpion All-Season SF2 and the Scorpion Winter 2 are tyres that feature the very latest technology, and are specially designed for the unique characteristics of SUV's.
Safe, eco-friendly tyres are the future
The world is definitely making the move to more eco friendly products and tyres are no different. The new Scorpion range of tyres hallmarks Pirelli's Eco-Safety-Design. Combining a respect for the environment - thanks to lower rolling resistance, road noise but above all, a much longer life span.
Pirelli achieves these results through some innovative materials used in this new tyre range as well as cutting-edge modeling techniques throughout the development process. The combination of eco-friendly materials and state of the art 3D technology developed tread patterns allows the new Scorpion range to translate a pure, safe driving experience.
Adaptive tyre
The All-Season SF2 is, in a way, a 'smart tyre' as it can adapt to different driving conditions, meaning that a winter tread pattern can automatically turn itself into a summer pattern to give the driver better control, whatever the weather. This kind of technology is thanks to the latest in 3D developed tread patterns.
The new Scorpion All Season SF2 is really aimed at people who want an all-round, all-season tyre. A tyre that can literally handle any condition that mother nature can throw at us. The Scorpion SF2 features a compound and a tread pattern that's again inspired by the Cinturato but with some unique twists to conform to the SUV market.
Extendable sipes are the latest featured on the Scorpion Winter 2
When it comes to a winter tyre, feeling safe is the watchword. Driving in winter conditions including ice, snow and water can be deadly, so you want to have full confidence in your tyre's ability to remain on the road.
The Winter 2 tyre from Pirelli is the tyre that can go pretty much anywhere, in any condition. All the innovations recently introduced to the Cinturato family of SUV tyres have been applied to the Winter 2. An all new tread design that is equipped with extendable variable geometry sipes, the 3D structure of these sipes can change shape depending on the amount of wear.
Kogarah Tyrepower stocks the biggest range of Pirelli tyres in Sydney. Located at 7 Lindsay Street, Rockdale, simply call into our workshop or give us a call on (02) 9587 3366 and one of our expert staff will assist with most enquiries.