You are in good hands at Tyrepower Kogarah. The team of specialists can balance your tyres and wheels the professional way!
So your car is starting to behave badly! Meaning, you are experiencing vibrations through the steering wheel. What to do first? There is a good chance you require a wheel balance.
So, what's in this article? We break down 5 signs that may indicate your vehicle needs a wheel balance.
Having new tyres fitted to your car
Wheel vibrations
Hitting potholes
Tyre noise
Worn out
Without getting confused with a wheel alignment, a wheel or tyre balance is a very different thing. When it comes to your vehicle needing a wheel balance, there are a few warning signs that you need to be aware of.
For many, a wheel balance is seen as an added cost at the time of buying new tyres, and it's the reason that most people decide to put the service back. But in actual fact it's super important, especially at the time of fitting new tyres. The reality is that without one, you are putting added stress onto your vehicle's other components such as the steering, suspension and brakes.
Driving a trouble free vehicle can be a breeze but when something goes wrong we should be quick to pick up on it and resolve the issue before it turns into something much larger.
Let's take a look at 5 signs you can easily pick up on during your next drive.
1. New Tyres.
This is a no brainer! When your new tyres are fitted professionally, a wheel balance is then performed to ensure the tyre is correctly mounted to the vehicle. Every tyre is different, even when they are the same brand and tyre. Our technicians use a calibrated spin balancer to test the tyre and wheel assembly's static and dynamic balance. So, don't be cheap and opt out of this when you make your purchase. A wheel balance will save you time and money down the track.
2. Wheel Vibrations.
Vibrations in your steering are the direct result of an unbalanced wheel or tyre. When your steering wheel vibrates in your hands, it's best to have your wheels checked for balance. The higher or greater the speeds, the more noticeable the vibrations and shaking will be.
3. Hitting Potholes.
One way to put your steering and/or alignment out is to drive directly over a pothole, and let's face it, there are plenty in Australia. It's sometimes hard to avoid such things, so apart from being vigilant and alert to the road surface ahead of us, it's good to be in tune with your vehicle and how it's behaving on the road. If you feel any differences after hitting a bad pothole, perhaps look at a wheel balance and alignment.
4. Tyre Noise.
Being in tune with our vehicle's noise or sound is something that we might not think about all that often but when something does go wrong we should be able to pick up on it early. Listen out for any subtle changes in your tyre's sound output. General wear and tear could create flat spots, or other tyre issues, that can be picked up from inside the vehicle.
5. Worn Out Tyres.
Uneven wear on your tyres should be an obvious observation. A simple and regular check around your car for signs of damage can pick up on these early signs, giving you time to have your tyres checked by a professional, saving you time and money down the track.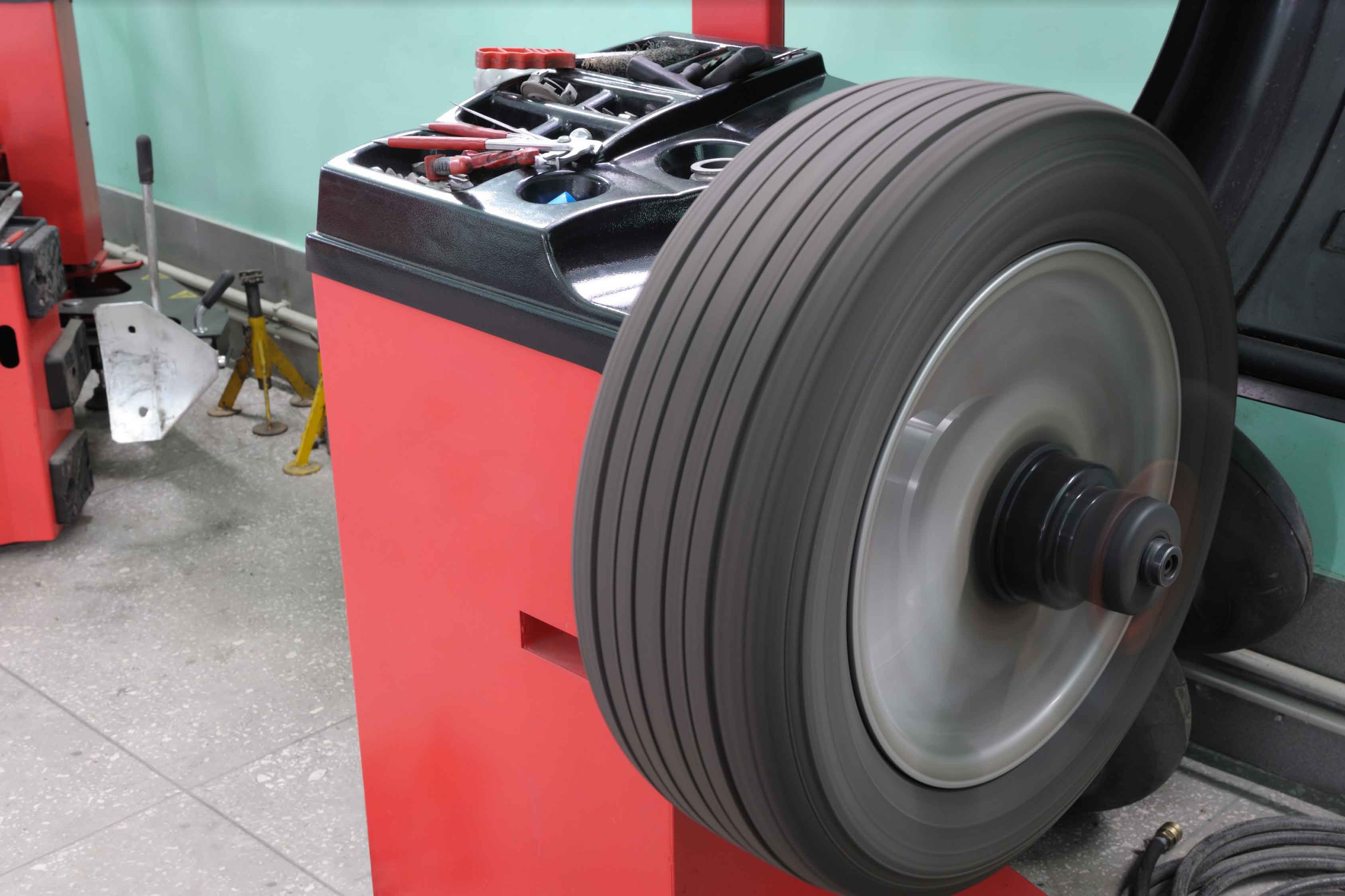 So what actually happens when I get a wheel balance?
Your wheel is spun at high speeds from a central axis and tested for even weight distribution. Small lead weights are placed around the rim by the technician, in order to counteract the tyre imbalance. Multiple weights can be used and the tyre is not placed back on the vehicle until it is perfectly balanced.
f you're experiencing any of these issues or are generally concerned about the handling of your car, then come into Kogarah Tyrepower at 7 Lindsay Street, Rockdale NSW, or give us a call on (02) 9587 3366. Our qualified and experienced technicians service most makes and models.